S

M

S

Solutions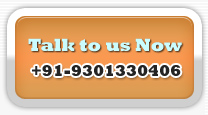 Use of SMS as a marketing tool and an information updater is increasing with every day. The mobile marketing arena today is growing at a very fast pace with SMS as the most efficient and cost effective tool. The significance of this mode of marketing is such high that organizations are increasingly opting for mobile marketing techniques to connect to their target audience directly. With the number of mobile subscribers all around India having touched almost 300 million subscribers (April 2008) the idea of reaching your customers directly and proving them first hand information attracts most of the marketers of today. ConEdify provides the following services related to SMS Marketing in Indore
Bulk SMS Marketing: You can now start your sms marketing to your local customers right away by just purchasing a cost effective SMS Package at very attractive rates. Get a limited time free access to our web based SMS Manager with every Bulk SMS Marketing package.

Features:
No Mobile connection to a computer required for sending SMS.
Get charged only for numbers accepted by Server.
Real time SMS Delivery Reports.
Maintain your online Customer directory and send SMS directly from it.
Send SMS to one person or multiple people from the same number
Get your personal Service ID configured.
Send SMS to your customers anytime.
At ConEdify we have deviced Bulk SMS Marketing packages to meet sms marketing requirements of anyone from a very small shop/organization to a big corporate house looking to market their products/services to customers, providing regular updates to customers.
| | | | | |
| --- | --- | --- | --- | --- |
| | Startmark | Litemark | Makemark | Zoommark |
| Max. No. of SMS | 5000 SMS | 10000 SMS | 50000 SMS | 1 lakh SMS |
| package Validity | 3 months | 3 months | 1 year | 1 year |
| Service ID | Available | Available | Available | Available |
| | | | | |